SENTRY Counterfeit IC Detector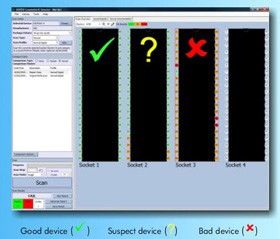 Phoenix Components is please to announce the acquisition of their brand new 64-channel SENTRY counterfeit IC detector.
This acquisition is in line with the commitment made by Phoenix Components to our customers to supply quality components you can be confident will work to manufacturers fit, form and function every time.
The SENTRY is a revolution in counterfeit IC detection and uses a dedicated library of component data to cross-reference between each part tested. This data is then analyzed by the software to determine a PASS, FAIL or SUSPECT device (See image opposite)
With the current allocation issues and increasing std lead times many main stream parts are becoming harder to acquire and as a result many more fake and substandard parts are flooding into the open market.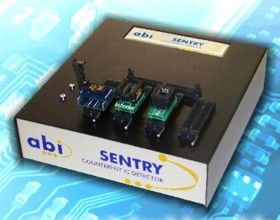 This acquisition will enable Phoenix Components to identify any parts that are not original, before they leave the building saving you time and money!
Do not risk your company or customer; Buy from a company you can trust, one who offers its customers the peace of mind that they have gone the extra mile to offer an extra level of service.
Send us an enquiry today to sales@phoenix-components.com or call 01757 249349
Download the PDF file for full details of the SENTRY